Wooden Log Special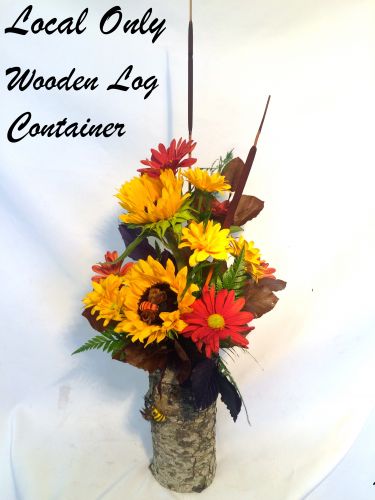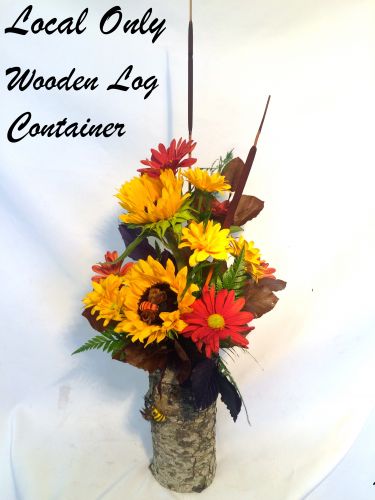 Wooden Log Special
Using fall flowers, this autumn bouquet is made by one of our floral designers in a customized wooden vase made by one of our local woodsman out of the LoveCreek area of Calaveras County.
Visually with flowers, the arrangement stands about 19-inches tall. The log itself is cut to a length of about 8-inches.
Keep in mind there will be slight variants in size from log to log because these logs are not mass produced by precise machinery. Rather, each log is hand-cut by our local Calaveras County woodsman.
The log doubles as a candle holder for later use.
NOTE: Only deliverable in Angels Camp, Murphys, San Andreas, Copperopolis, & Arnold.